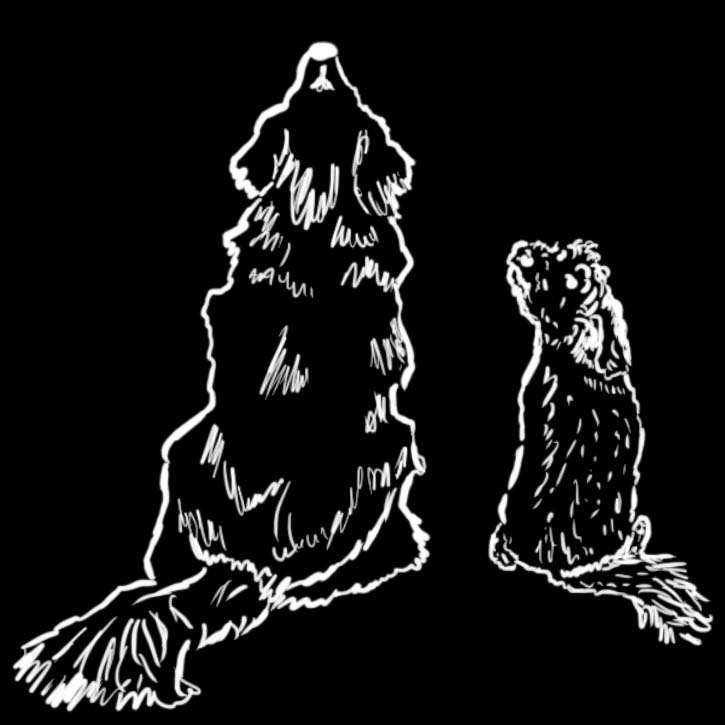 Richard Neville
2019
Two DOGS sit side by side looking through glass doors at the garden. Inside is well lit. Outside is blackness.
BEAR is a small cute sort of female dog. A little nervy and quick in movements.
TEXAS is a large dignified sort of male dog. Stronger looking, calm and slow moving.
(Every now and then, we glimpse their human OWNER calmly busying around in the background.)
Bear makes fidgety, anxious movements.
BEAR
Texas regards her calmly.
TEXAS
BEAR
TEXAS
BEAR
Texas rolls his eyes and sighs.
TEXAS
BEAR
TEXAS
BEAR
TEXAS
BEAR
TEXAS
What's troubling you, little dog?
BEAR
Texas regards Bear. Both dogs sit quietly for a moment, facing out towards the garden.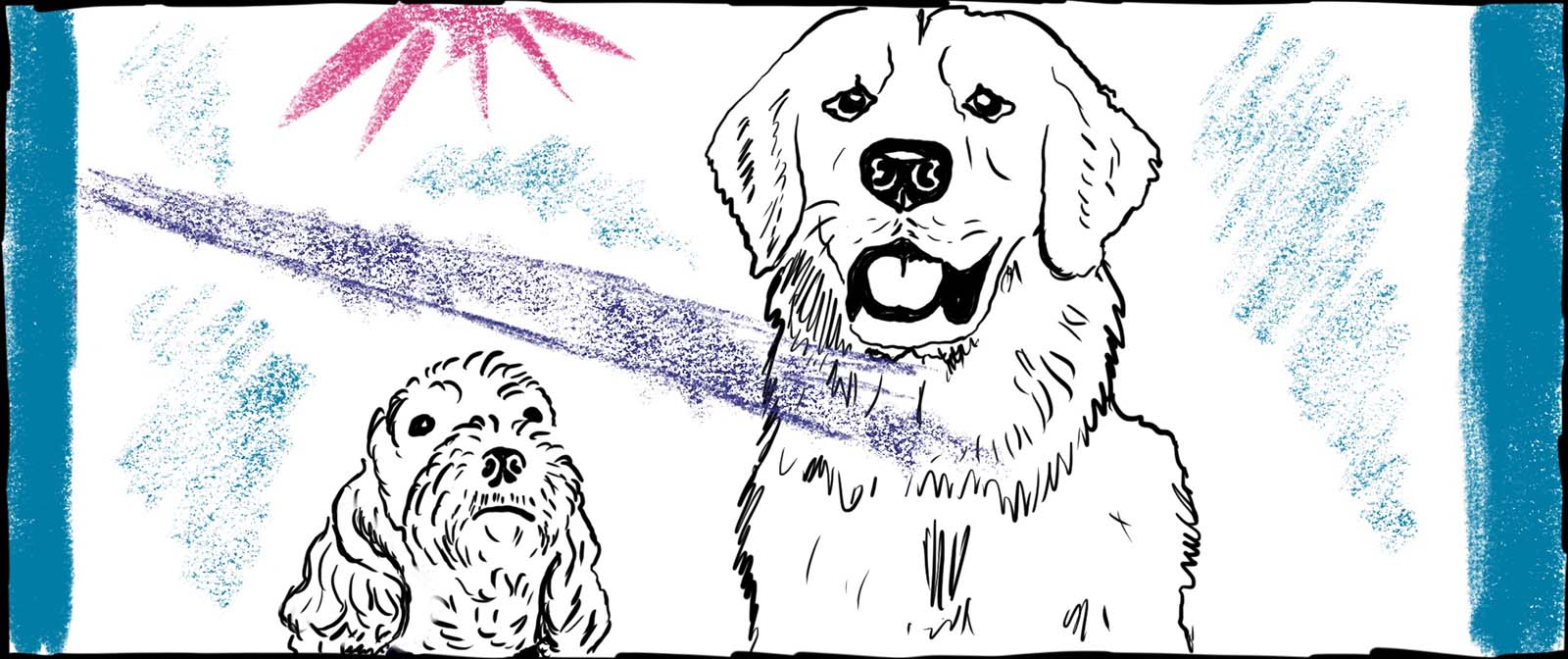 Outside, a firework goes BOOM CRACKLE CRACKLE.
Both dogs are startled.
BEAR
terribly frightened
It's dogs - 'xplodin.
TEXAS
worried now
Dogs... 'xploding?
Another bang outside.
TEXAS
suddenly gets it
Dog'xplodin'!!?!?!??
BEAR
That's what happens, big dog.
MONTAGE - FIREWORKS IN THE NIGHT SKY
Each firework gets a comment from Bear.
A) A small rocket squeals into the sky and explodes with a single pop.
BEAR
B) Three screamers fly up, with three bangs and sparkles.
BEAR
C) Two rockets fly high, followed by two huge bangs and a shower of golden sparkles.
BEAR
mournfully
A pair of labradoodles.
Bear and Texas are huddled up together. One or both of them are shaking with fright.
TEXAS
BEAR
TEXAS
BEAR
Do it on the mat. Please!
Texas starts to grope at the door handle, signing to his owners that he wants to go out.
TEXAS
The Owner unlocks the door and let's Texas out.
BEAR
TEXAS
When you've got to go little dog...
Texas leaves. The door closes.
Bear is left sitting alone on the mat.
A single point of light rises into the night sky...
... Cut to Bear's face as she watches.
The single point of light goes up and up...
... Reflected in Bear's widening eyes.
A huge singular firework explodes in the sky.
Kaaaa-booooommmm!!! Brr-appp br-app br-aappp.